Lamia 4 Seat 4 Piece Dining Sofa Set
Special Price
£1,259.00
was
£1,499.00
SKU
Lamia 4 Seat 4 Piece Dining Sofa Set
Delivery Within 7 to 10 Working Days
The Lamia 4 Seat 4 Piece Dining Sofa Set is made with a unique weave and light-weight aluminum frames.
A gorgeous new edition to our 2019 Range. The Lamia is effortlessly elegant and boldly contemporary, large enough to comfortably accommodate 4 people, you can sit back and relax with a close friend or a loved one, over a nice cup of tea, or a cool glass of your favorite summer drink. One of our newest models introduced for your indoor or outdoor space for 2019. Whether on your patio or next to the pool, in your garden or conservatory, the Rope Style Range provides you with the ideal combination of fashion, durability, and weather resistance to suit any space on all occasions. Specifically designed to withstand all weather conditions, with comfort and durability. This fabric is fast and easy to clean, using soap and water you can remove any stains in minutes.
Don't forget, all of our products come with a 5-year quality guarantee - helping put your mind at ease. 
Set Includes:
1x Two Seater Sofa
2x One Seater Chair
1x Dining Table
Product Features:
Sturdy Aluminium Frame
unique weave
5 Year gaurentee 
Showerproof cushions
Modern fabrics
Removable washable covers
Reversable cushions
100% UV Light Resistant
Synthetic modern rope design
Prolypropylene rope material - perfect for outdoor use
Extra Thick Seat & Back Cushions
*Minor Assembly required for table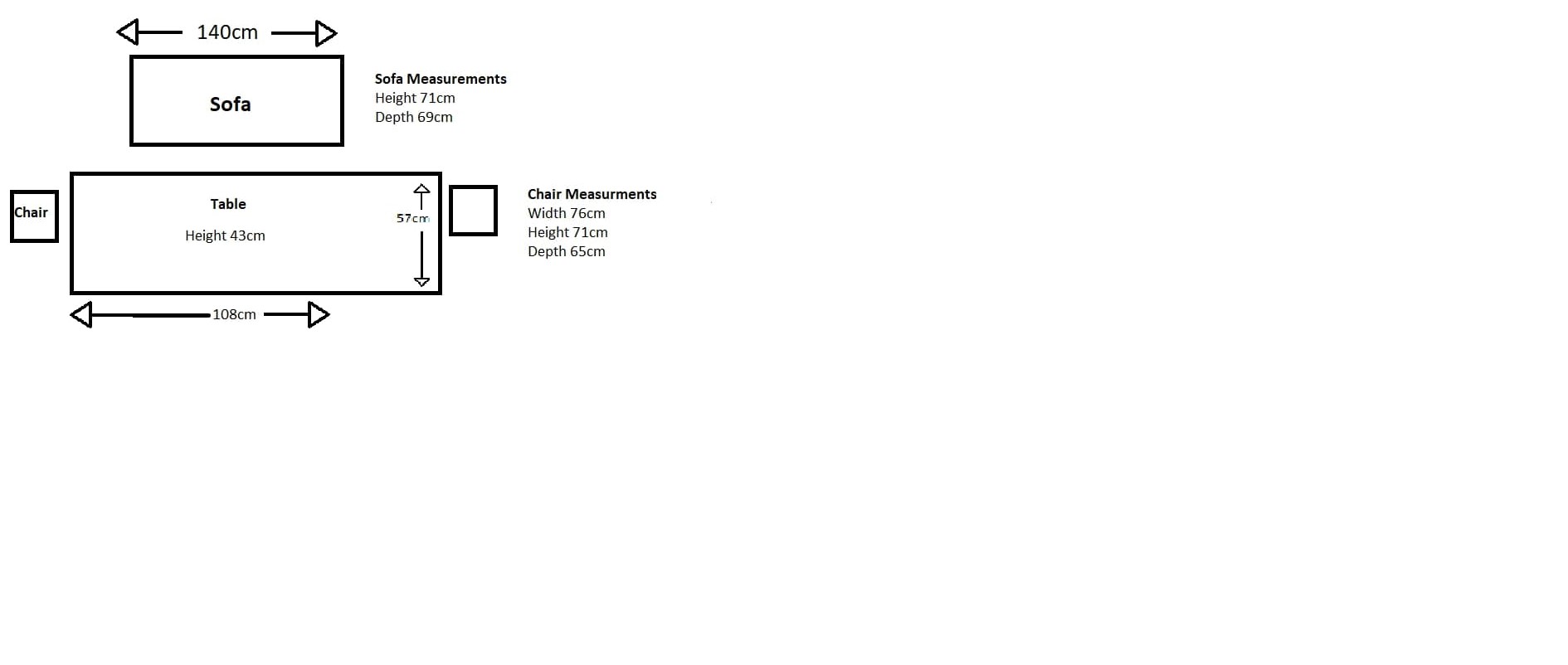 We found other products you might like!